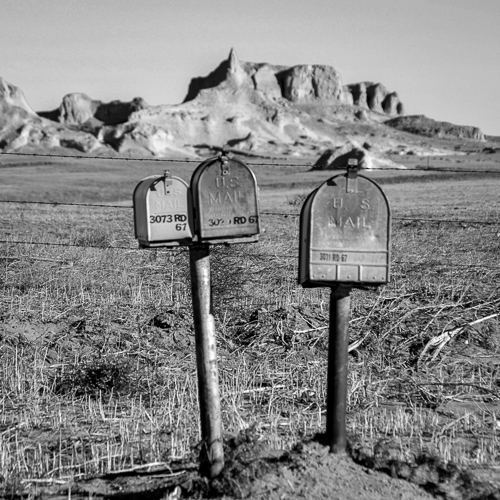 The Darnall Legacy
Darnall Ranch was homesteaded in 1889 by Scott Darnall, and has been family owned and operated ever since. Incorporated in 1973, we now have cow/calf, yearling, and feedlot operations supported by thousands of acres of grassland, irrigated, and dry farmland supply.
Darnall started with 150 Hereford cows—now we feed 1,700 commercial Angus and have become a Certified Angus Beef licensed feedlot. Our family has been working with cattle for over a century, and we continually strive to improve our operations and make valuable contributions to the industry.
Our Team
Owned & operated by Gary & Lane Darnall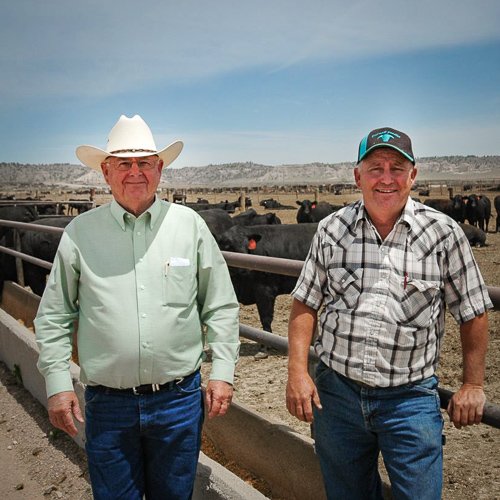 Gary Darnall, fourth generation, and Lane Darnall, fifth generation, are the current owners and operators of Darnall Feedlot. They're both active in industry leadership and have participated in programs designed to provide education and improvement in the industry.
In recent years, Gary and Lane have been annual hosts for the Nebraska LEAD program and strong supporters of local 4-H and FFA programs. For many years, Darnall Feedlot has been participating in the University of Nebraska Intern Training Program, as well as training interns from various universities in Colorado, Oklahoma, Florida, and South Carolina.
Gary has served on the North Platte Natural Resources District board, and his efforts in the business have made him a member of the Nebraska Hall of Agriculture Achievement. Attending Beef Improvement Federation meetings is a priority for Gary and Lane to acquire information and technology that can be used in their operation. Gary and Lane have a tremendous amount of experience in the cattle industry and use their expertise to provide outstanding service to every one of their customers.
Staff
We have a large, hard-working team of managers, cowboys, office staff and many others working to ensure the cattle we feed are given the best opportunity to grow and thrive. We work hard to make sure your cattle are treated as if they were our own.
Ruth Ammon Office Manager
Tammi Nichols Bookkeeper
Tim Brost Head Cowboy
Conner O'Rourke  Feedmill Manager
Ambrosio Ochoa Cow Herd Manager
Anselmo Resendiz
Justin Bright  Farm Managers
Job Opportunities
Interested in working with us? We often have jobs available, give us a call or send us an email at darnall@vistabeam.com to find out what's available now.
Internships
Looking to gain knowledge and experience in the cattle industry? We have had the pleasure of working with interns from multiple universities throughout the country. If you're interested in starting an internship with us please call or email us at darnall@vistabeam.com to get more information and receive an application. We look forward to working with you!